Payment
PayPal Payment
You can choose to pay with PayPal. When selecting this option at checkout, you will be directed to the PayPal site to complete your purchase before returning to www.giandel.com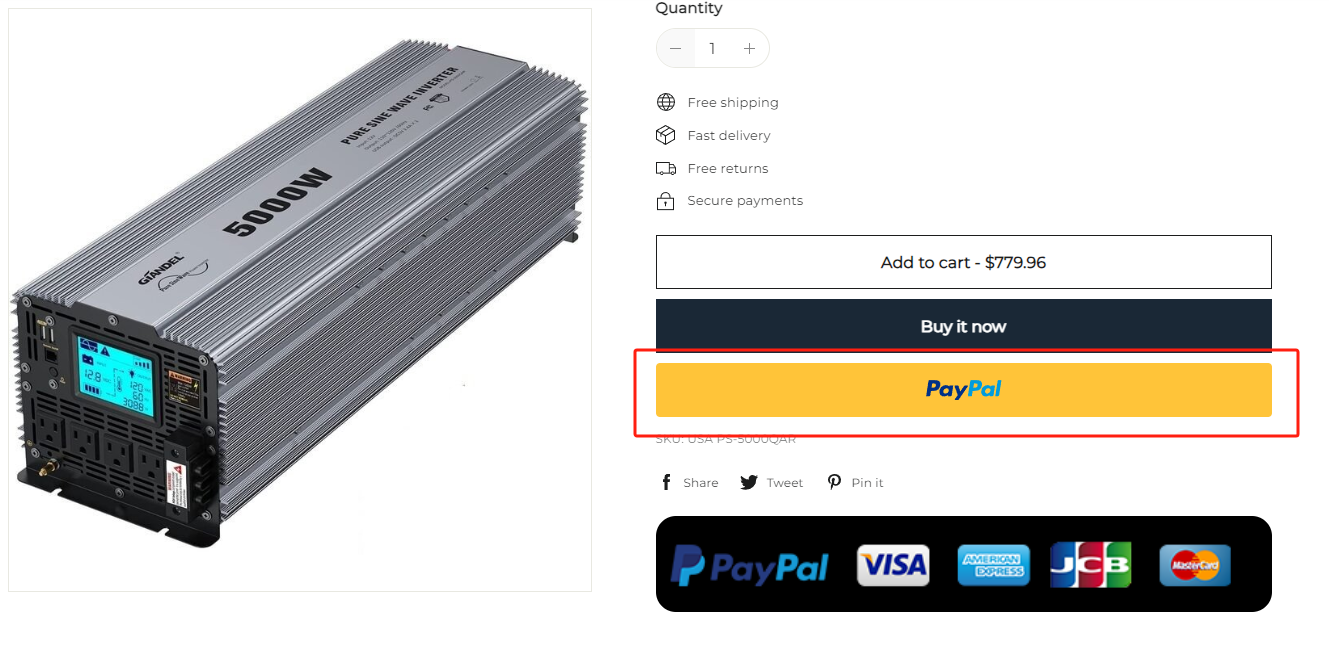 Credit Card Payment
You can choose to pay using a credit card.
As following steps:
Step 1.Click on Buy it now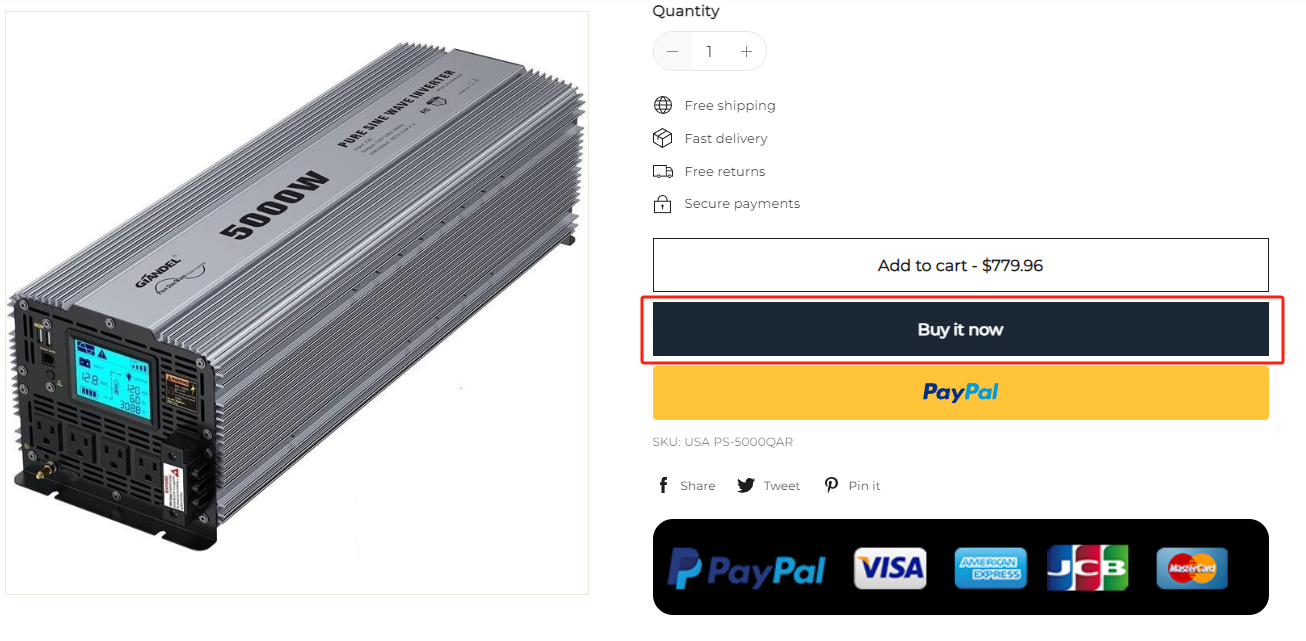 Step 2. Enter correct order information.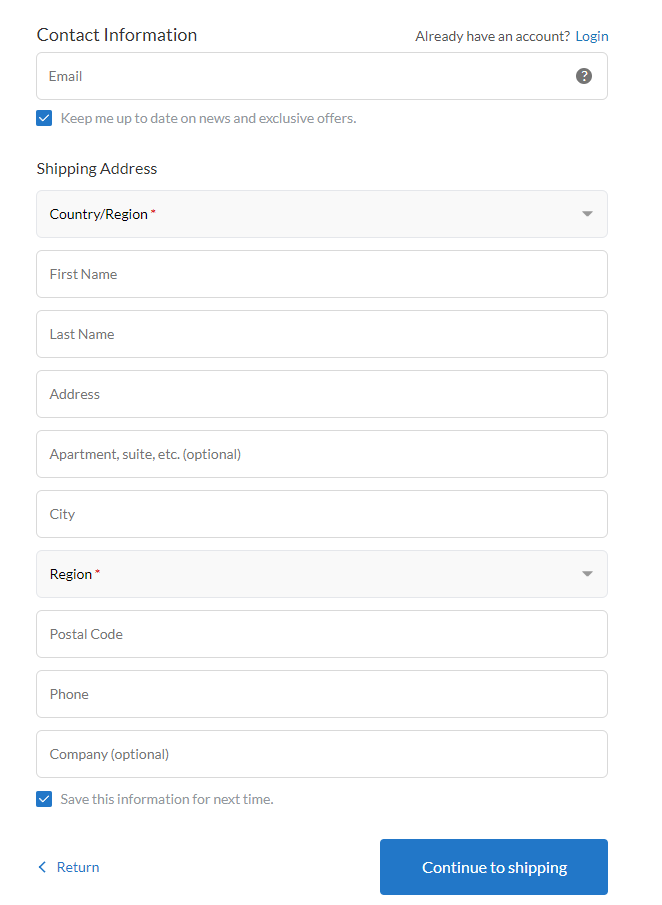 Step 3.Fill in your credit card info and complete your order.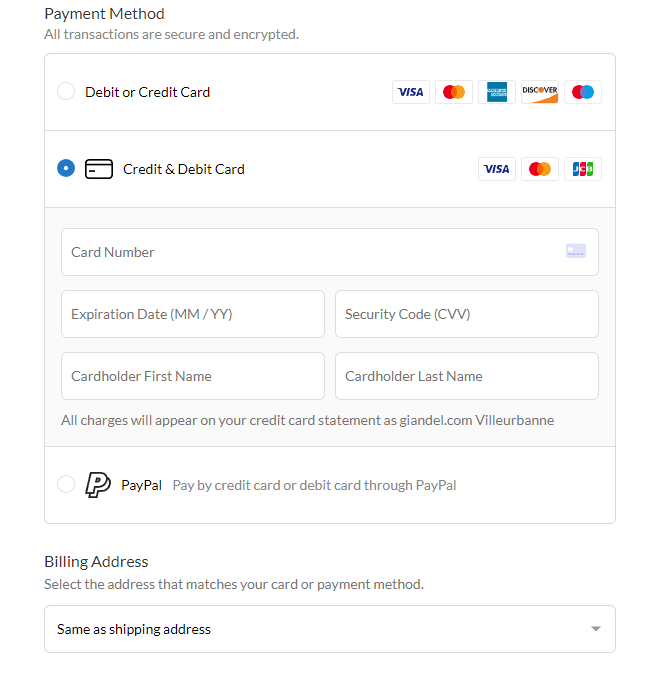 If you pay by credit card, your payment could be somehow denied at the checkout by our system in defense against possible credit card fraud. It's a good idea to call your credit card company or bank ahead of time to let them know about the purchase so that it doesn't get declined.
Under such circumstance, here are 3 solutions for you:
1.If you have a PayPal account, please try to pay by PayPal.
2.If you do not have a PayPal account, please select PayPal still at the checkout page & click the complete order button. Then you'll be directed to a page with access to both PayPal and Debit/Credit card payment (for the latter option, you don't have to register for PayPal).
3.Please switch to your other credit/debit cards.
PAYMENT SECURITY
www.giandel.com uses Secure Socket Layer (SSL) technology to encrypt and protect the data you send us over the internet. If SSL is enabled, you will see a padlock at the top of your browser and you can click on this to find out more information about the SSL digital certificate registration.
You will also notice that when you look at the URL at the top of the browser you will see that it begins with 'https' instead of 'http'. This means that you are in secure mode.
www.giandel.com is registered with Cybertrust as an authentic site. This ensures that your information is kept private between your web browser and our web server.
If your card issuer is based in the EU, you may be asked to verify your payment due to a new requirement under the second Payment Services Directive (PSD2). You'll be directed to a dedicated page to enter further information or asked to authorize the payment using your mobile phone. Once completed, you'll return to www.giandel.com